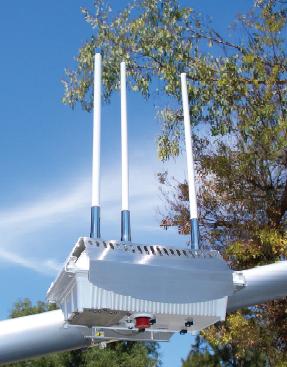 The on again/off again Houston WiFi project is on again. As you remember, Earthlink paid $5 million last year to walk away from its contract to build a wireless network covering Houston's 600+ square miles. From today's
Houston Chronicle:
On Monday, Mayor Bill White announced the city will use about $3.5 million of that money to build 10 free wireless network "bubbles" in low-income parts of Houston to give residents access they otherwise might do without.
The long-term possibility, White said, is that the bubbles could be connected and the areas between them added to the network, providing WiFi access across the city.
Some other interesting tidbits.

...Hewlett-Packard, Microsoft, Verizon Wireless and Tropos Networks — which donated equipment for the Gulfton network — are pilot sponsors. HP will help develop an "affordable computer purchase plan," according to a news release.
...In addition to installing Internet service, the city is working with social service groups to provide computer access and training for users. Each bubble will include about 15 public access points at schools, city facilities and community organizations within the area.
In summary, this no longer looks like a project that will sustain itself through generated revenue as originally designed, but instead will be sponsor driven. With the implosion of projects elsewhere and a less than successful implementation in Philadelphia, how do you think this will play out here?