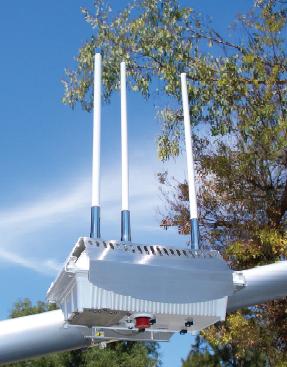 Municipal Wi-Fi projects were sprouting like mushrooms the past couple of years, but it looks like the bubble may have burst. From SmartMobs:


San Francisco's city-wide WiFi
has stalled
out
, and Chicago's is
meeting a similar fate
. St. Louis has
hit a big snag
. Lompoc's network growth is
far lower than it should be
. Even
Toledo is cooling it
. Earthlink, a major player in this field, has
been
losing customers and spending hugely, and is now
cutting jobs and restructuring itself
. Is American city-wide WiFi in a
crisis
?


I talked about the Houston project earlier this year, and it's ambitious goals:

For example, Houston just signed a deal with Earthlink to throw up a network covering the 600 square miles of the city within the next two years. An aspect of the plan calls for up to 40,000 subsidized subscriptions to be provided to low-income users annually.


But now following on the imploding heels of equally ambitious projects in San Francisco and Chicago, Houston's public/private project may be on the ropes too, at least in it's current form.
Houston was counting on EarthLink to invest about $50 million to build a Wi-Fi network there, but those high hopes are now fading. The city recently notified EarthLink that it will fine the company $5 million for missing its contractual deadlines. The payment will give EarthLink more time to consider whether it wants to abandon the Houston project or find other partners willing to help defray the costs.
Read more...
A full scale network covering the city of Houston has at minimum been set back a few paces, but at least the city has an extra $5 million in the bank for its trouble. That's not the case everywhere. These projects all held a
a lot of promise, and
have promised a lot, particularly as relates to their impact on poor people otherwise unable to afford broadband and reap the benefits of participating in an online world. But so far the jury is still out regarding their performance on both the civic and commercial side.

Looking at what has been accomplished within the Afrosphere alone over the past few months, I'm definitely a believer in the power of connected citizens. However these recent events show that the floor's still open on how to bring that connectivity to the masses.
With internet access, and particularly broadband, having become a near necessity in so many people's lives, my question is will there be a replacement for the municipal projects? Does there need to be?